I'm sitting at my booth at WhedonCon getting a few sentences out at a time between chats with people. I am having so much fun! The people here have been lovely and tons of fun to chat with. I've found it about tons of other Cons, poetry reading and workshops, cosplay with kids and all sorts of other fun things.
My husband G took the day off work yesterday so we could get up here and set up. We dropped S off at school for just about an hour before he picked her up and dropped get and D off with my mom. We grabbed lunch and headed north about an hour and a half away. We made it to the hotel about an hour and a half before the vendor room was scheduled to open, and we were seeing up until literally the last second. However, my booth looks great! We needed to fiddle a bit with the picture frames to figure out what would best draw attention, but I think we've got it now.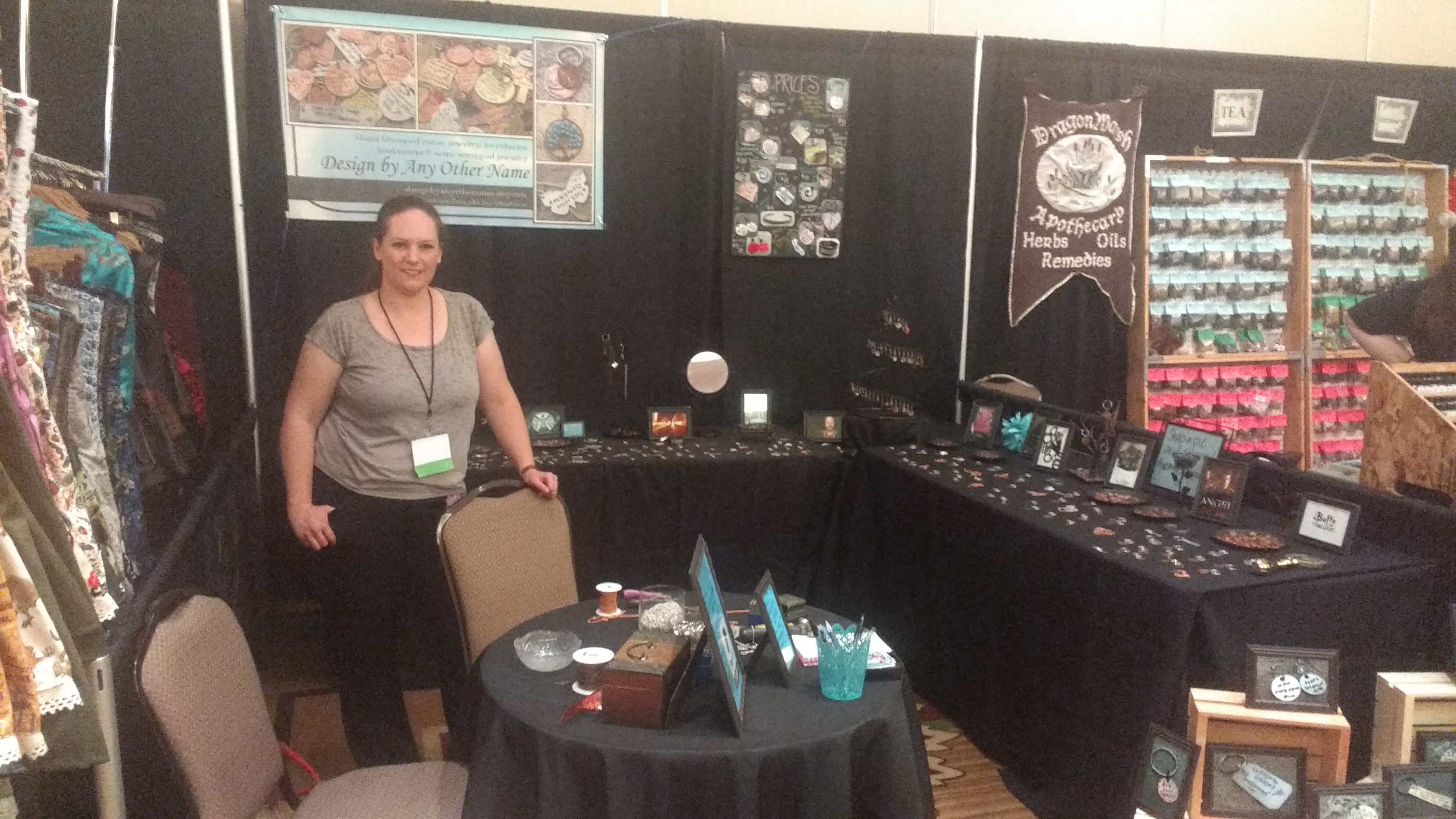 Soon after arriving, I left the booth in G's hands and headed to a talk by Camden Toy about acting through latex. It was super interesting and he seems like a really nice guy. For reals though, seeing him make the gentleman face (from Buffy episode Hush) was terrifying.
Once the dealer room closed, we went to dinner at a nearby sushi place that claimed to be gluten free – yeah, not so much. Although they had gotten free soy sauce and prepared my food without any sauce at all, I was served both miso soup and imitation crab, neither of which I can eat. I avoided a severe reaction but still dealing with a bit of a headache today.
We did peek into the Firefly themed shindig, but didn't stay too long- the music was impossible to dance to. We did get pulled into the dance contest – slow classical music (no waltz beat, ftr), so since we don't know any slow dancing, we ended up swing dancing. Didn't match the beat at all, but it was fun. We ended up making it to the top third of the dancers, so that's pretty good!
Then… We crashed. It was a fun day.