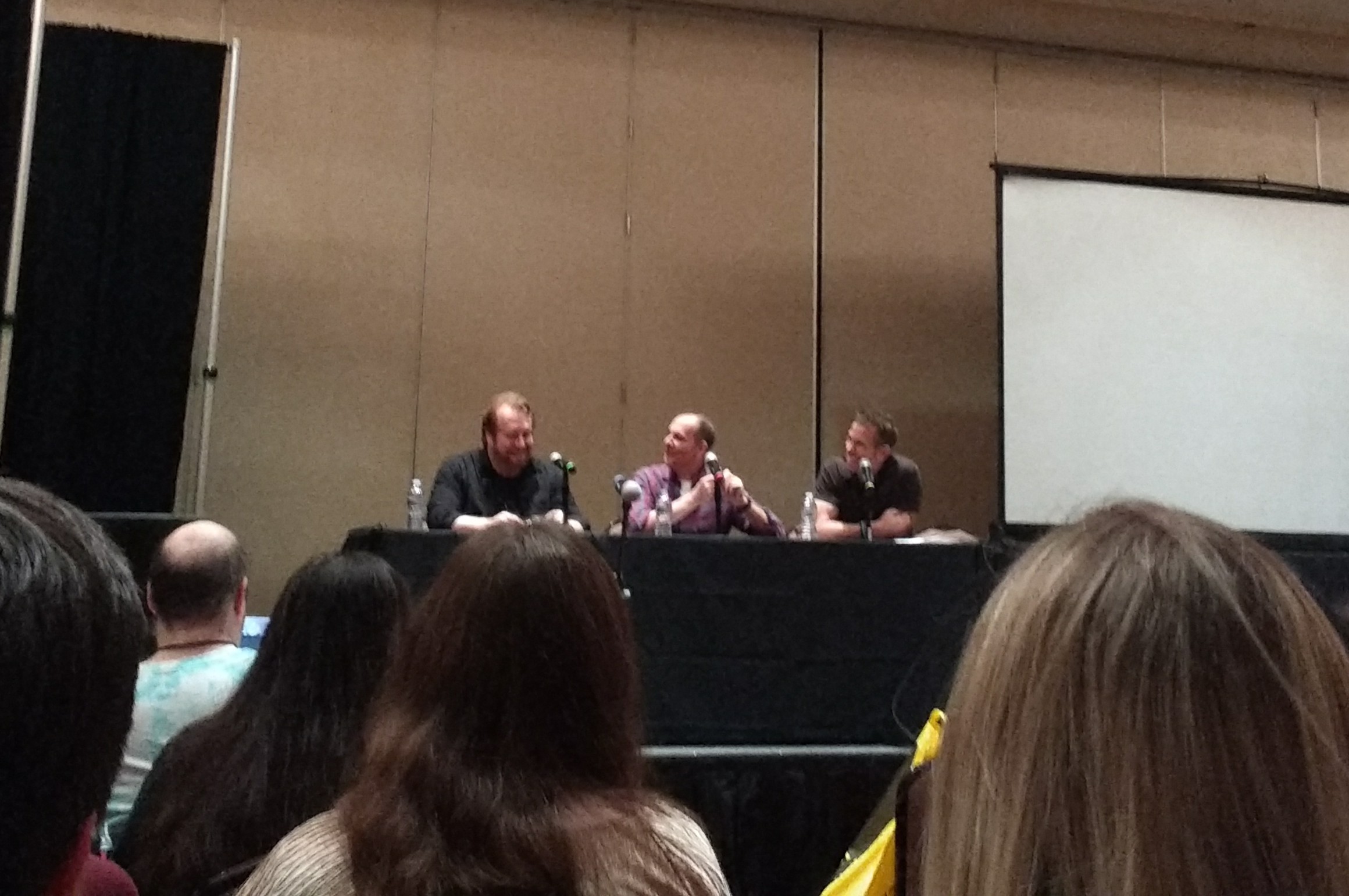 Onto day 2! We had a lot planned for today – tag teaming the booth so we could both see things. We headed down to the vendor room about half hour before it opened and reset everything. After finishing set up, G brought me some wonderful coffee to wake up, and I found a seat for the big panel of the weekend: David Fury and Tim Minar, both writers and/producers for Buffy and Angel, as well as 24 & Lost and Firefly & Wonderfalls, respectively. It was a ton of fun listening to them talk about the hardest thing they've work, how they learned to write female characters, and what their favorite was. After, I ran up to our room to grab some lunch (pb&j! – not much gluten free stuff around here!) And came back to takeover the booth while G went to great Nicolas Brendon, who was apparently a bit inappropriate with some responses.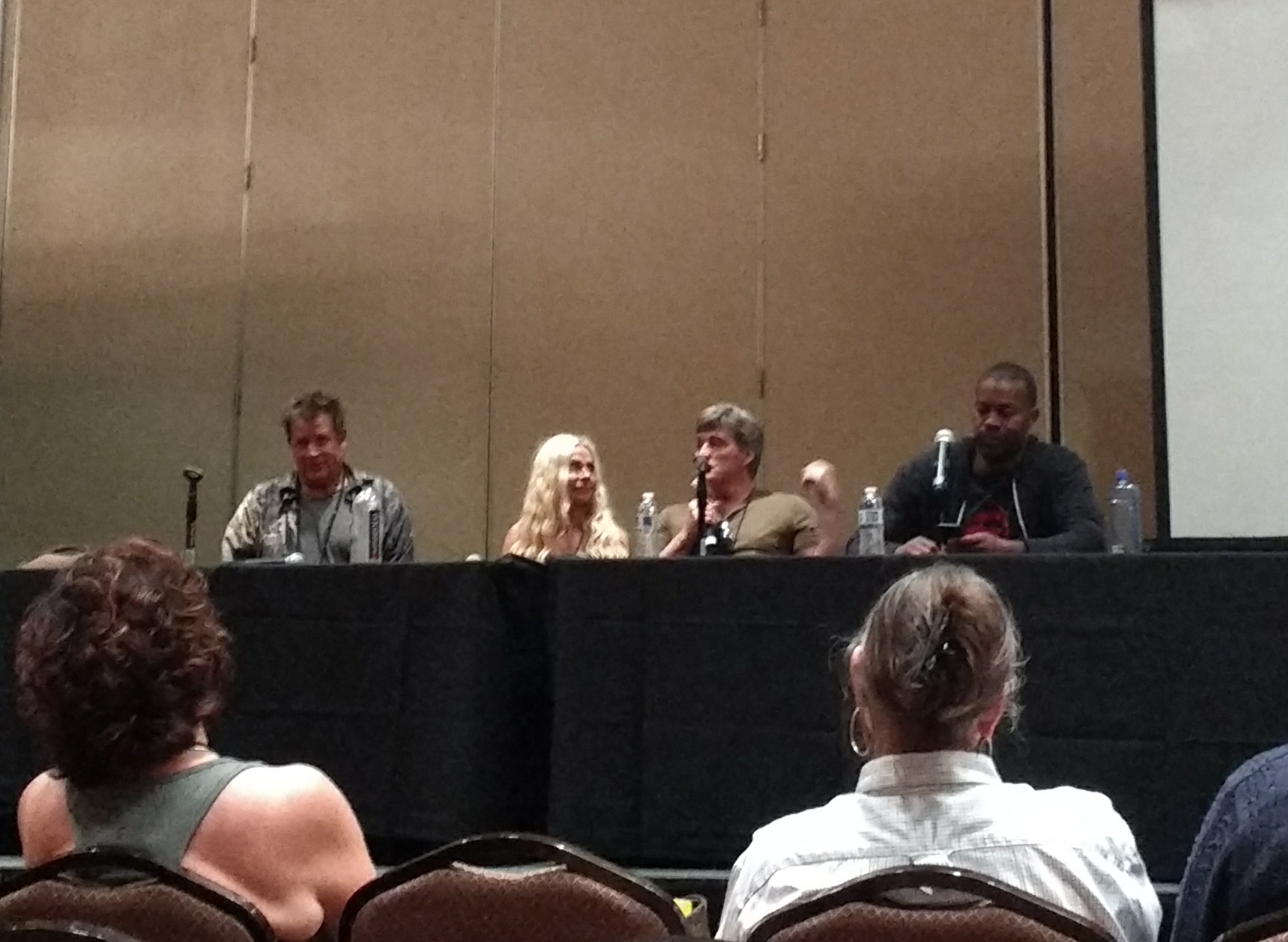 After, we traded off again and I made it to the stunt panel. I really enjoyed it; they had behind the scenes footage they were discussing as well as how the characters were portrayed and how fighting affected costume choices. Sofia Crawford, who was Buffy's stunt double for four seasons, was fascinating. And wow, does she have defined muscles! Watching the footage as they talked was really interesting because they were explaining how Sofia was so fast with her movements they needed to keep telling her to slow down. Her husband, who was the stunt coordinator for 3 seasons, was fascinating to listen to – he both looked and sounded like a smaller Nathan Fillion, which was fun. Of course, the things he talked about we're interesting too – character development through movement, costuming, and actors following the doubles rather than the other way around. Spike's stunt double was there as well, and he talked about imitating James Marsters' movements and character.
From there, G headed up to the game room again and I hung out in the dealer room until it closed. At that point we were starving again, so we headed to dinner at Chili's. We were planning on going to the "prom" or maybe going to see a movie, but we got back to the hotel exhausted. We watched one episode of Kimmy Schmidt then fell asleep.