The last day of WhedonCon was very relaxed. I didn't have anything I particularly wanted to do, so I let G go play games most of the day. He did come down and check on me and let me stretch my legs and use the restroom, but for the most part I was on my own.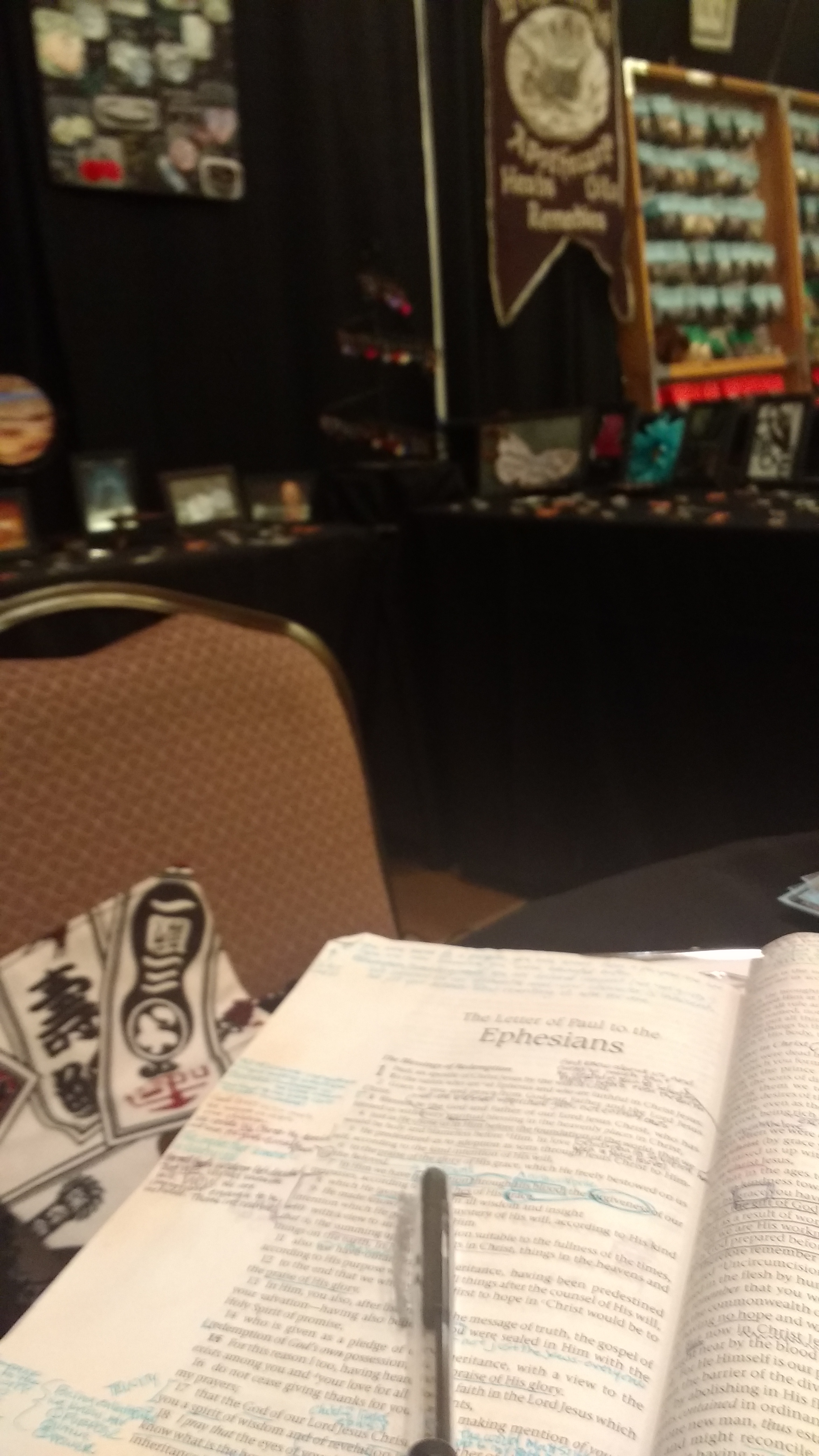 I spent a good part of the morning reading my Bible, which felt all sorts of weird at a geek convention, knowing many people would disagree with Christianity. I didn't get any comments though.
Also, I did, for the first time, managed to make it around the dealers room to check out some of the other things people were selling. There were some really amazing products and one thing I noticed was that the booths were packed full of things. My booth looked empty by comparison. I realized one of the things I need for the next convention I go to is an upright stand to better display my key chains and necklaces. I picked up a couple things – gifts for friends and family for Christmas as well as a book and a Sherlock magnet.
Mostly, I enjoyed spending time talking to people. I had a really good time chatting with an older man who was in the middle of editing his first novel. Since I had also written a novel a couple years ago (that never made it to edit number two), we had a lot in common. We shared the plots of our stories as well as things that helped us become better writers. I really appreciated this conversation, as well as another conversation I had with my new friend about poetry. Honestly, I forgot how much I enjoyed writing both poetry as well as short stories period. I vowed to get back in the writing habit. So far so good.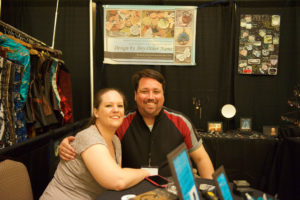 The dealer room closed down at 5 and we were able to load all our stuff back into the car. We were planning to get out of there as quickly as possible so that we could pick up the kids from my parents, but after talking with my mom we realized it was going to be very late. Instead, we decided to meet each other in the morning before my daughter had to go to school. That freed us up a bit so we weren't quite as rushed, and I decided I really wanted to go to a panel / discussion about people living with chronic illness. I'm really glad I was able to go; I met a lot of interesting people, and we had a really great discussion. Plus, by the time I got back to the dealer's room my husband had almost everything cleaned up already! We finished packing up the car and headed home. Oh, on the way to and from the car I ran into David Fury, and I was able to tell him how much I appreciated listening to him talk during his panel. I was proud of myself for not fangirling. (Hahaha) Once we got home, we grabbed dinner, unloaded the car, and rested while we watched TV. It was a good weekend​.