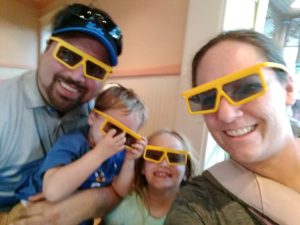 Although we live very close to Disneyland, only go once a year or every other year – it's just way too expensive! Luckily, this year they offered the SoCal pass, which was a great deal. We finally had the chance to use our first day, and we went to CA adventure, which I've only been to once or twice. 
(Side rant: Honestly, Disneyland is just so much better! I have NO IDEA why they would build a California park IN California. It's only like an hour to go to the real Hollywood or one of the piers. CA adventure would have done so much better in a different country! We could have had DisneySea like in Tokyo, but they passed on it. What a waste… DisneySea is amazing! /Rant)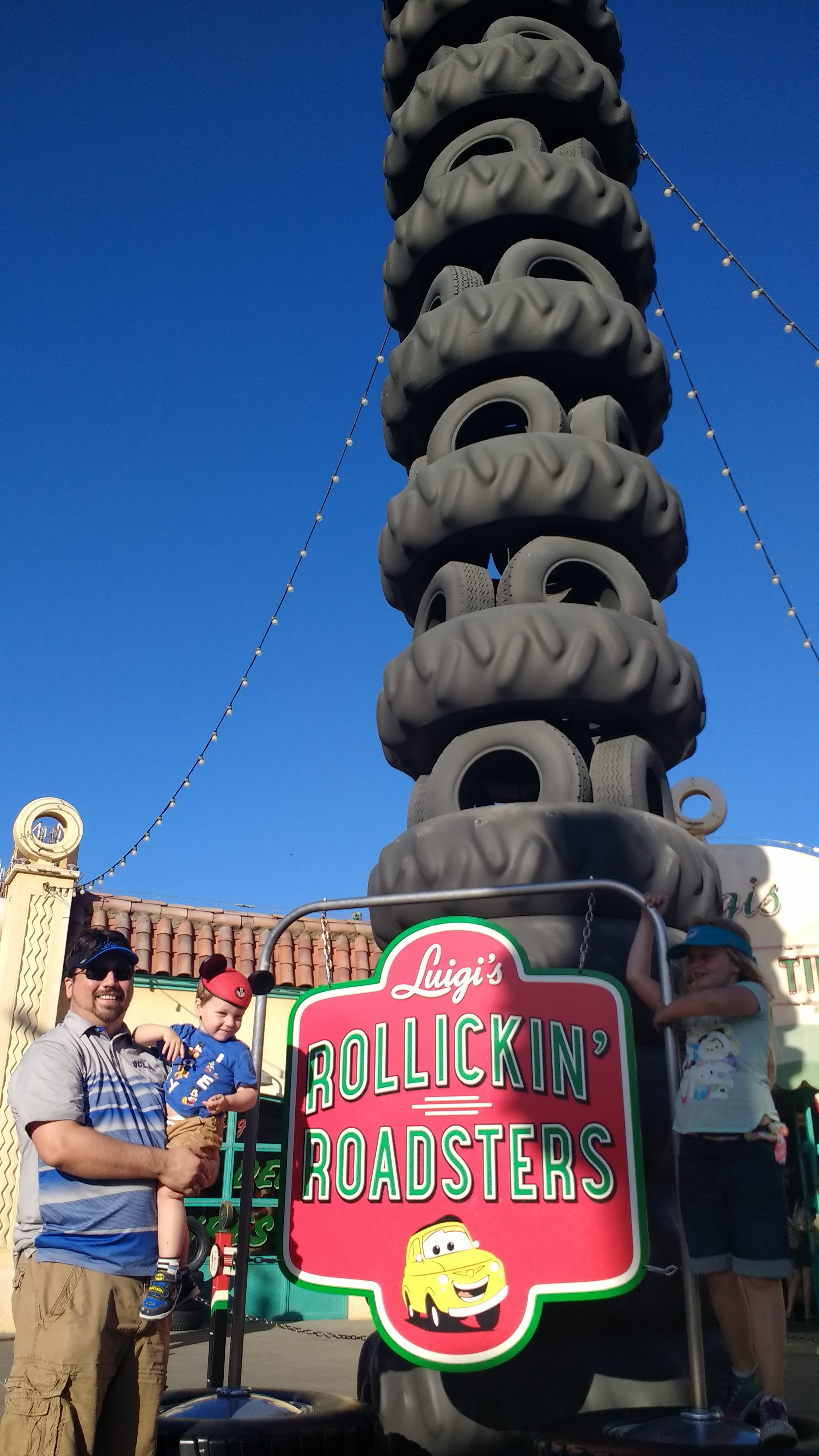 Anyway, we hadn't been since they built Cars Land. Ohmygosh, it's amazing. It's really like walking into the movie. The area isn't that big, but they have all the stops in the move as well as the cars driving out to take pictures. My son was enthralled. That alone might be worth coming back – but not much else. 
There were a few fun things, but if you aren't going on any of the big rides, eh, you could pass. The toy story ride was really fun but the line was crazy. Good thing we had fastpasses! It was fun meeting Elsa and Anna! We did see the show, but again, just eh. We had to wait a full hour for the hour long show, and while the performers were good, the production felt forced; the chorus was pushed in odd places, the pacing was rough, and some was really really cheesy. The guy who played Olaf was dynamite though. However, my daughter loved it, so it was worth the time.
We'll be using our other two days at Disneyland, which I know really well, so I'm looking forward to that!