Our second day of our 3 day pass we headed to Disneyland. Our goal was to ride the rides we wanted and see the parades, figuring the next visit we'd try to meet characters.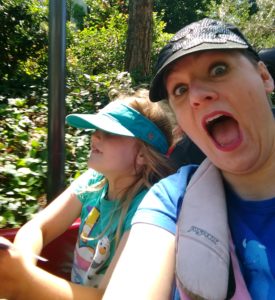 We headed to autopia first since there wasn't much of a line and we wanted a fast pass for Star tours, which was in that direction. We were hungry almost immediately after, so we went over to the Mexican restaurant next to Big Thunder Railroad. They did amazing with the gluten free food for me!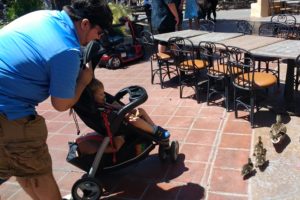 We convinced S to ride with me on Big Thunder​ after, even though she was scared. I told her that the worst case was that she hated it and it only lasted one minute of awful. That helped her a bit. But she still hated the ride.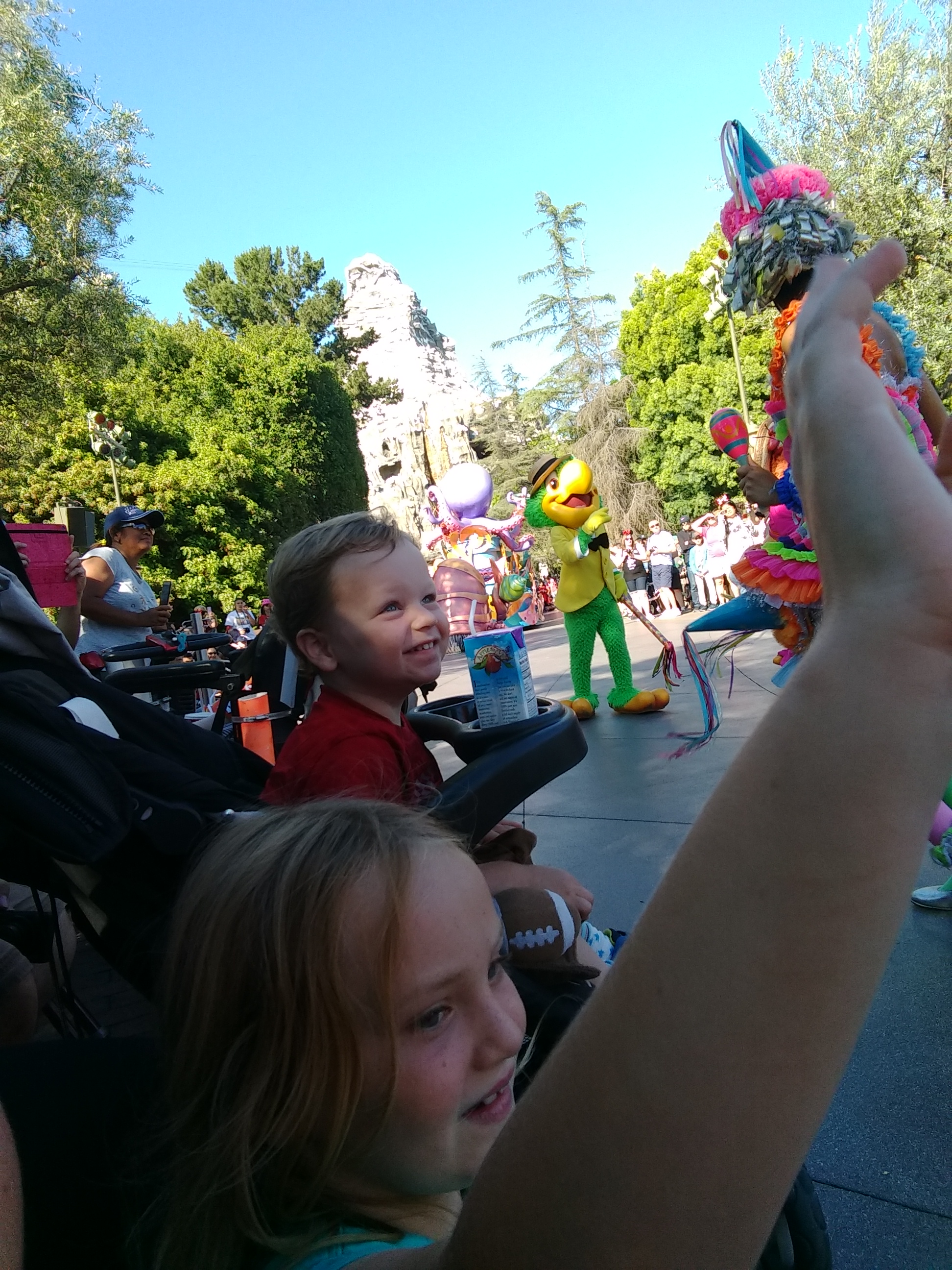 I took a break with D while my husband and S ride star tours. I could NOT get him to sleep for anything. There was screaming, crying, kicking, protesting. I'd found a great spot next to the Matterhorn and submarine. I say there for about an hour and D would not sleep. So I got up and walked around; he fell asleep in about 15 minutes. Next time, no sitting: walking!
We watched the parade, which was my highlight of the day – the kids had so much fun seeing some of their favorite characters, and my daughter taught my son to wave at them. Both kids were having and yelling hello to everyone who passed by. It was a fun parade.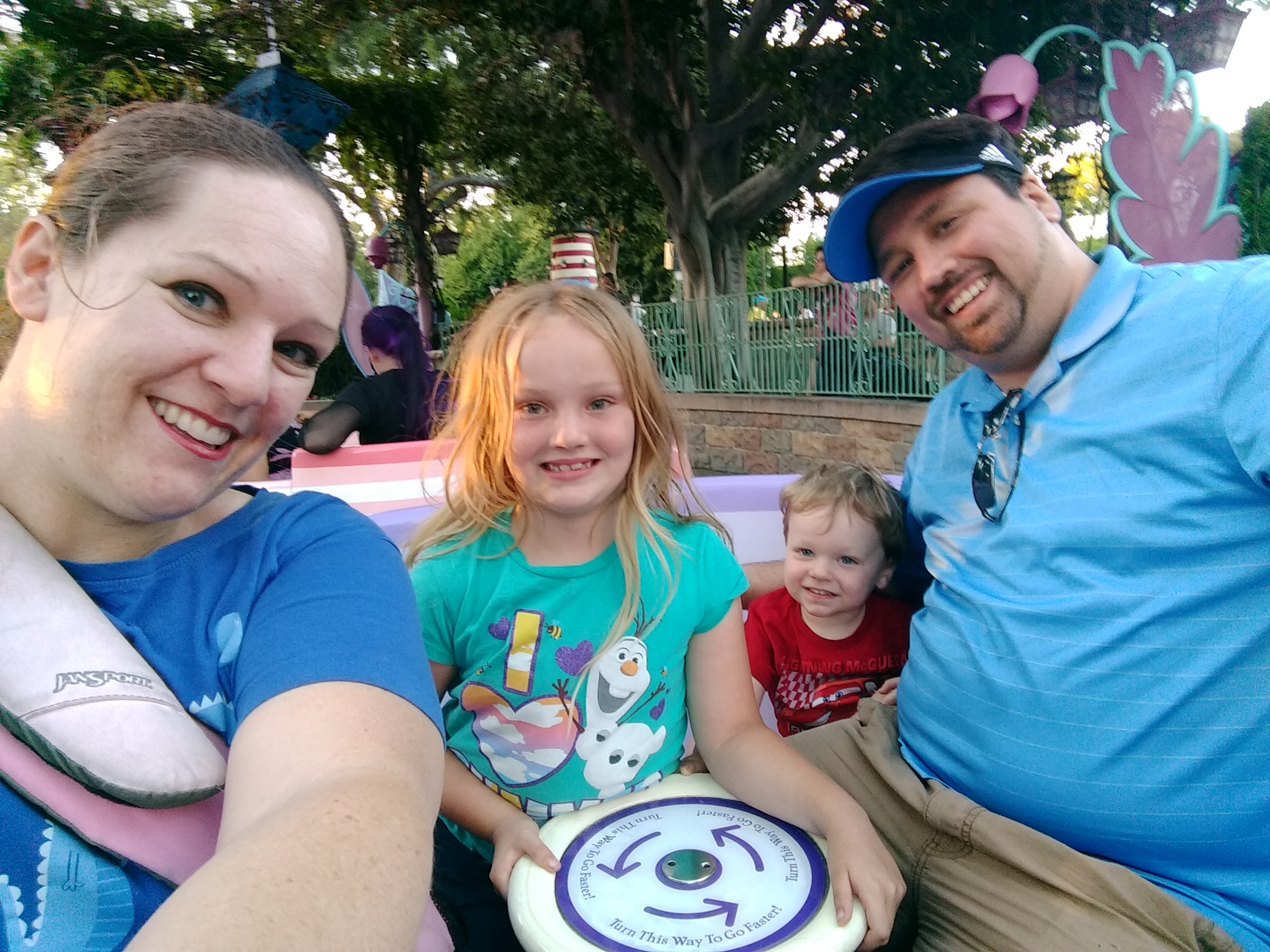 We rode the teacups, which we all loved, got dinner, wandered some more, and enjoyed the electric parade before heading home with some very very tired kids.