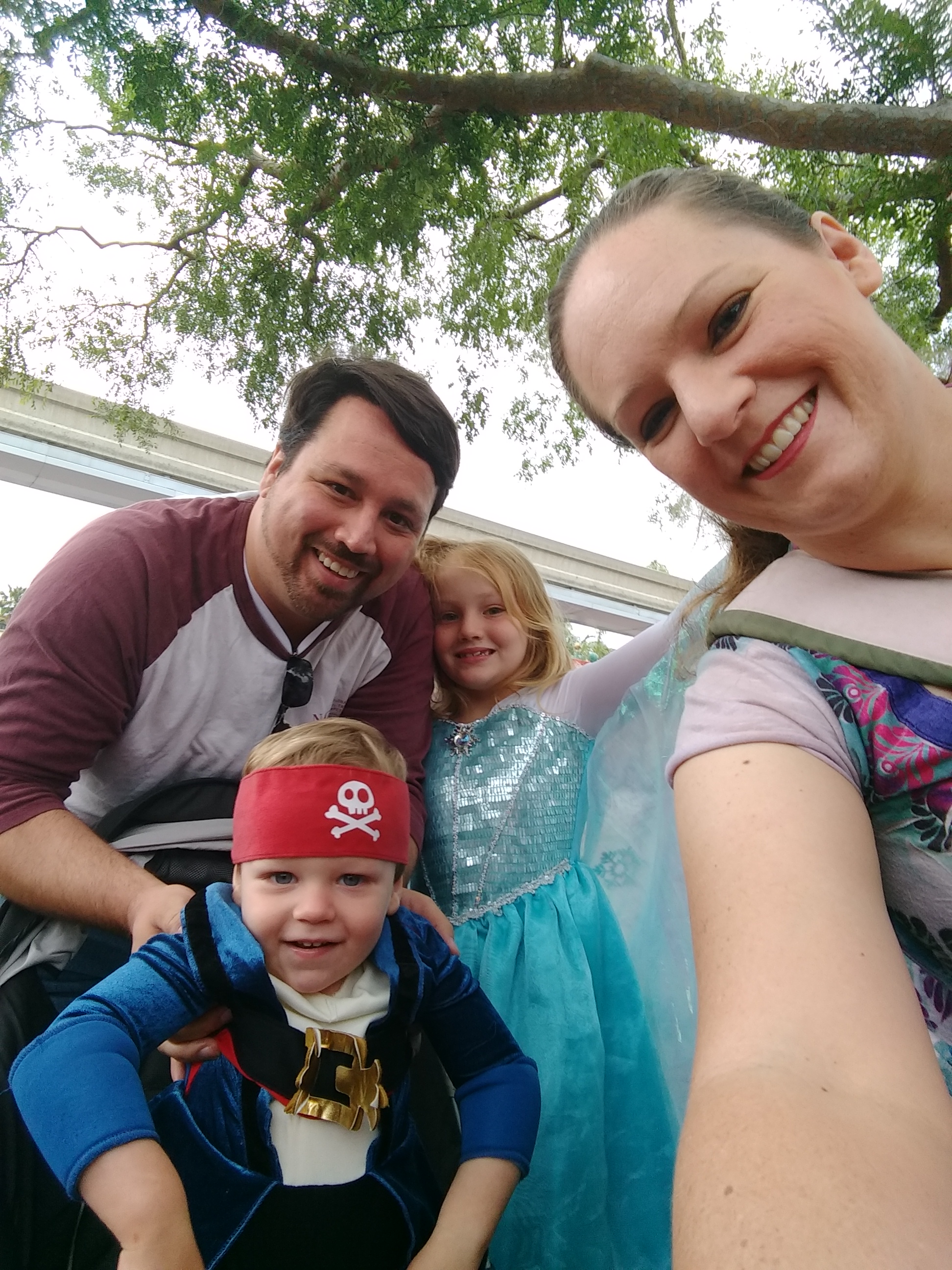 We visited Disneyland for the second time this month – the last day of our 3 day SoCal pass. This was by far one of the best times I've ever had at Disneyland. Since we'd already seen the parades and done the few rides we really wanted, there wasn't pressure to do anything specific. That left us free to chase after characters and go on rides when convenient. There's this super cool Disneyland app, so you can now track the ride wait times and location of characters throughout the park. Since we could see all the characters for the day, we figured out how to see as many as possible. This led to some really special moments for us.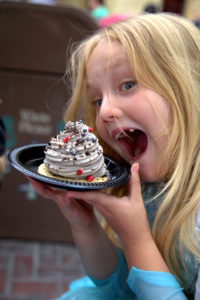 We were able to get in a bit early using the magic hour on our tickets. We were going to head over to Peter Pan's Flight since there's always a long line and no fasspass. But at 8:05 – 55 minutes before the park actually opened – the like was 45 mins long. Ten minutes later (45 mins before official opening) it was 65 minutes long. Soooooo… We skipped that. We booked it over to the submarine and waited five minutes. Much better. We made it out just the park officially opened and hot to see all the corralled people start RUNNING once the ropes opened. It was hilarious.
We then walked around Fantasyland a bit before finding the Evil Queen and Snow White. I'm not a huge fan of Snow White, but these two were awesome. Snow White nailed the voice and was chirping on about baking pies and the dwarves. Later, we saw her skipping across the park. Just a few feet away, the Evil Queen was holding and condensing to take photos and sign books. My son (D) looked at her and noped out. She looked at him and commandingly said, "come here child. I am not scary" (She was.) D almost cried. When she'd signed his book, she held it with disdain towards my husband and said, "take this. I don't want it." She insisted she was a good queen not mean, and that the true evil queen was Elsa because she freezes people: my daughter (S) was dressed as Elsa. S laughed. When we left and said thank you, the Queen replied, "yes, the pleasure was all yours."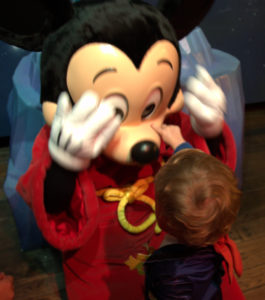 We rode It's a Small World, visited Mickey on Toon Town – D poked him in the eye after squeezing his nose – and then grabbed lunch. I couldn't eat in Toon Town, so once the kids were feeling better, we went to the updated Rose tavern in Fantasyland. I had to wait forever for a gluten free sandwich, but I did pick up the gray stuff for the rest of my family to eat. Apparently it was pretty good – red velvet cake and chocolate mousse.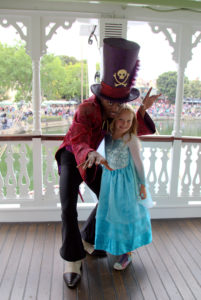 Then came naptime for D, so S and I wanted to meet Tinkerbell (but instead saw Rosetta), then wandered over to Frontier Land to see Tiana and Dr Facilier. We were there just as Tiana was leaving, but hung out and chatted with her handler, who was so fun (he reminded me of Moss from IT Crowd); he ended up letting us sneak into see Tiana before she left. Tiana was very nice and she has a beautiful dress! We explored the ship Columbia whole we waited for Dr Facilier. We somehow came down right as he went up, so we played a bit of hide and seek to find him. When we did, S walked up to him with her autograph book. He had his hand out for a handshake and she put the book in it. He said, "I don't want that; I want a handshake" (very much in character – it was perfect!). While he was signing, his handler (Moss), asked if there was any chance Dr Facilier and Tiana could reconcile. Dr Facilier replied, "what's the chance of Ray coming back?" Oooh, brutal! Then as we were leaving, Dr Facilier  S, "now don't you go freezing nobody Miss Elsa." He was fantastic – exactly like you'd expect of Dr Facilier actually jumped out of the screen. Plus, he signed his name with a skull, which is awesome.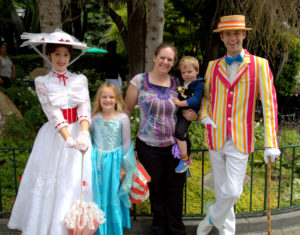 We headed back to meet my husband and D, who had woken up. We were just in time to see Mary Poppins and Bert, who made a joke about my son's literary name. I was super excited to see them, but Scarlett couldn't care less. We then headed over to Buzz lightyear's ride, which both kids love. (That takes us to about 3pm)